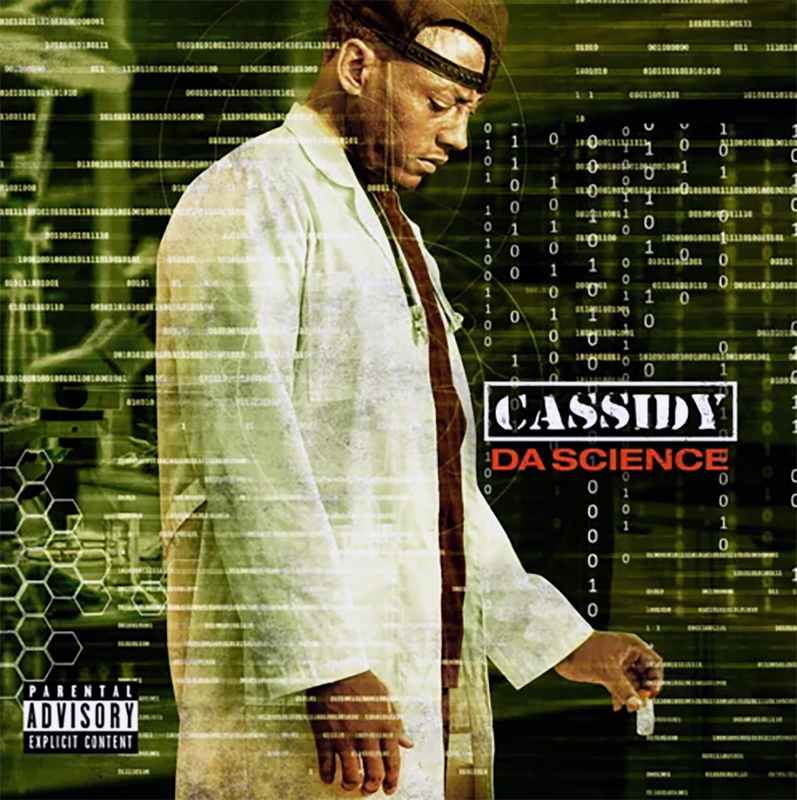 Professor Cassidy steps into the classroom to give us a Hip-Hop science lesson in Micology.  This text-book has 13 chapters for us study, each holding valuable knowledge to be heard! #DaScience #DaFormula #DaWiseman
BARS is Back, Cassidy aims to school rappers with his album titled "Da Science". The album is the first of 3 to drop, as he has also released Da Formula and Da Wiseman (coming soon to SOTD). He plans to let the industry know he's not playing around this year. You may have also seen the Philadelphia rapper in headline Rap Battles, facing off against top-tier battlers like Hitman Holla, Arsonal Da Rebel, Goodz, Dizaster and of course, the classic Freeway battle.
Da Science has 13 hard-hitting tracks packed with BARS! Class is in session, and we have to pay attention to the knowledge being presented by the professor. The album has a run time of approximately 46 minutes, and is available on all platforms. Cassidy didn't put any features on the project, he saved those for the other 2 albums he released, wait until you hear those – coming soon, stay tuned. This album has the hit song "Different Frequency", watch the music video on SoundoftheDrill. It also consists of songs like Time To Hear BARS, UnFuckWitAble, The Trap Is A Trap, Lifestyles Of The Rich & Famous, Gas For Sell, and others!
Here's what the supporters have to say about "Da Science" by Cassidy:
Don't forget to support Cassidy by downloading or streaming "Da Science" below and by following him on his social networks. If you enjoyed what you just listened to, share the music with your friends! #CassidyLarsiny #BARSisBack #DaScience
(Visited 10 times, 1 visits today)