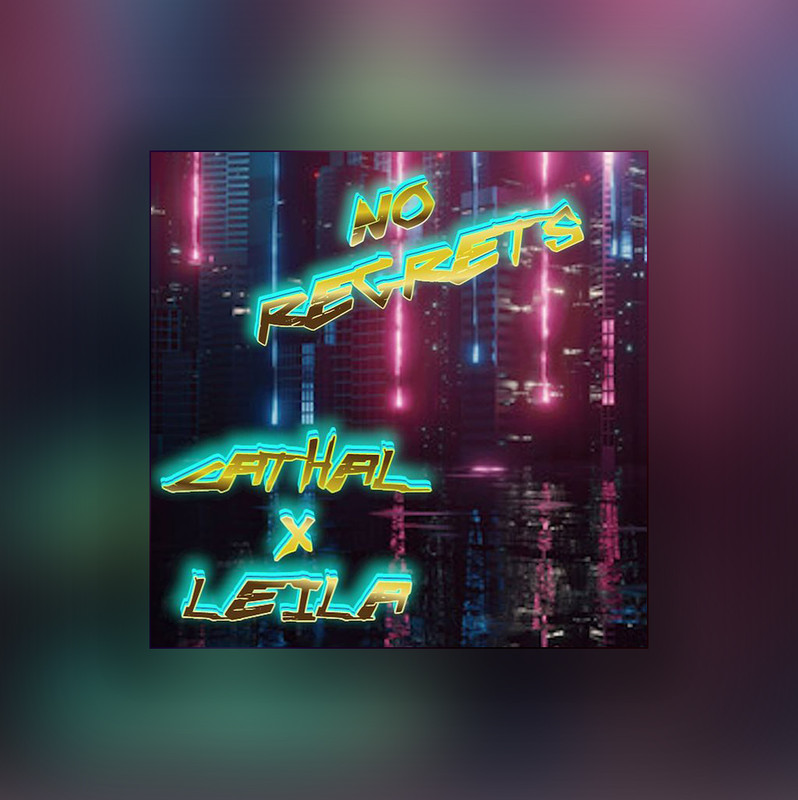 In the mood to dance and move? Check out the latest single from Cathal & Leila called "No Regrets". Out now and available on all platforms. #CathalMusic
Brand new music coming from Cathal & Leila called "No Regrets". This song is literally fresh from the lab and just dropped on all platforms less than 48 hours ago. Who's ready to get their body moving to the music? If that's you, make sure you click play on the video above and have fun with it. This will be Leila's first official EDM song, as she is credited for the melody and lyrics, Cathal helped bring this production to life by adding his artistic touch to it.
The artists really put a lot of their time and effort into creating this project. Cliché, sure.. but they were working together while on 2 different continents, and in different time zones. Leila was in Europe, out in Germany and Cathal was in North America, based in the USA. Luckily, they're both back in the Midwest in the US for the release of their new song, and maybe more.. Stay tuned!
Cathal also holds the title at the moment, for 'most viewed album' on SoundoftheDrill. We shared his "Redline" album a couple months ago:  Cathal – REDLINE (2021 Album)
To see all of the competition for this producer, check out our 'Albums & Mixtapes' page. We have to give him his credit, considering we started off as primarily a Hip-Hop based website. It was only recently we decided to fully jump into other genres, but we're glad we did. Now we can give y'all more hit music!
Don't forget to support Cathal & Leila by downloading or streaming "No Regrets", and by following them on their social networks. If you enjoyed what you just listened to, share the song with your friends! #CathalMusic #NoRegrets #Leila
(Visited 35 times, 1 visits today)