Harman Boparai – Warning To Dehli (Prod. by Parma Music)
Opinder Dhaliwal and Royal Music Gang presents Harman BopArai x E=MC- Warning To Dehli. A song supporting the farmers and their protest against the laws in Dehli, India. The beat was produced by E=MC and the music video by Manraj Rai.
Harman Boparai has released the video for his song titled "Warning to Dehli" featuring Canadian based producer E=MC. The track is a political jab to the government for the recent changes in law and how it affects Indian agriculture. This song was made as a way to raise awareness worldwide and also to support those that are protesting the new laws in Dehli, India. The beat for this song was created by E=MC x Parma Music Label, and the music video was done by Canadian Film Director Manraj Rai.
About the Farmers Protest In Dehli India
The 2020–2021 Indian farmers' protest is an ongoing protest against three farm acts which were passed by the Parliament of India in September 2020. As of 21 March 2021, according to Haryana Police, there are around 40,000 committed protestors sitting at Singhu and Tikri at the Delhi border.

Here's what the fans have to say About Harman & E=MC's song on YouTube:
great topic of choice, music composition gives me chills. Explosive lyrics. You have the potential to be music star of Punjabi music industry. – Saraswati8882
Additional Credits:

Lyrics – Preet Jallewalia Music – E=MC
Mix & Master – Tej
Video – Manraj Rai
Producer – Parma Music Label
Royal Music Gang Cover: Gurleen Visuals
 Share with your friends and don't forget to like/follow/subscribe to all the artists. #SupportForFarmers #DehliProtest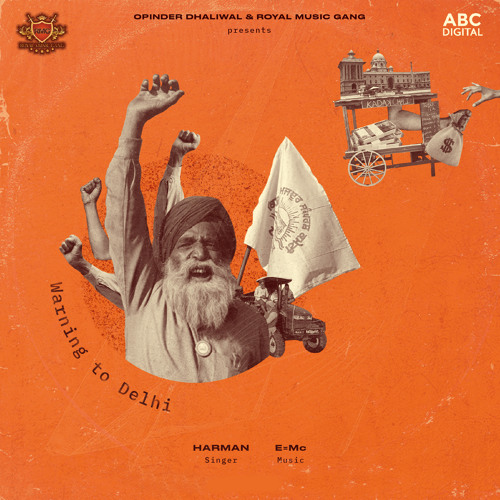 (Visited 37 times, 1 visits today)