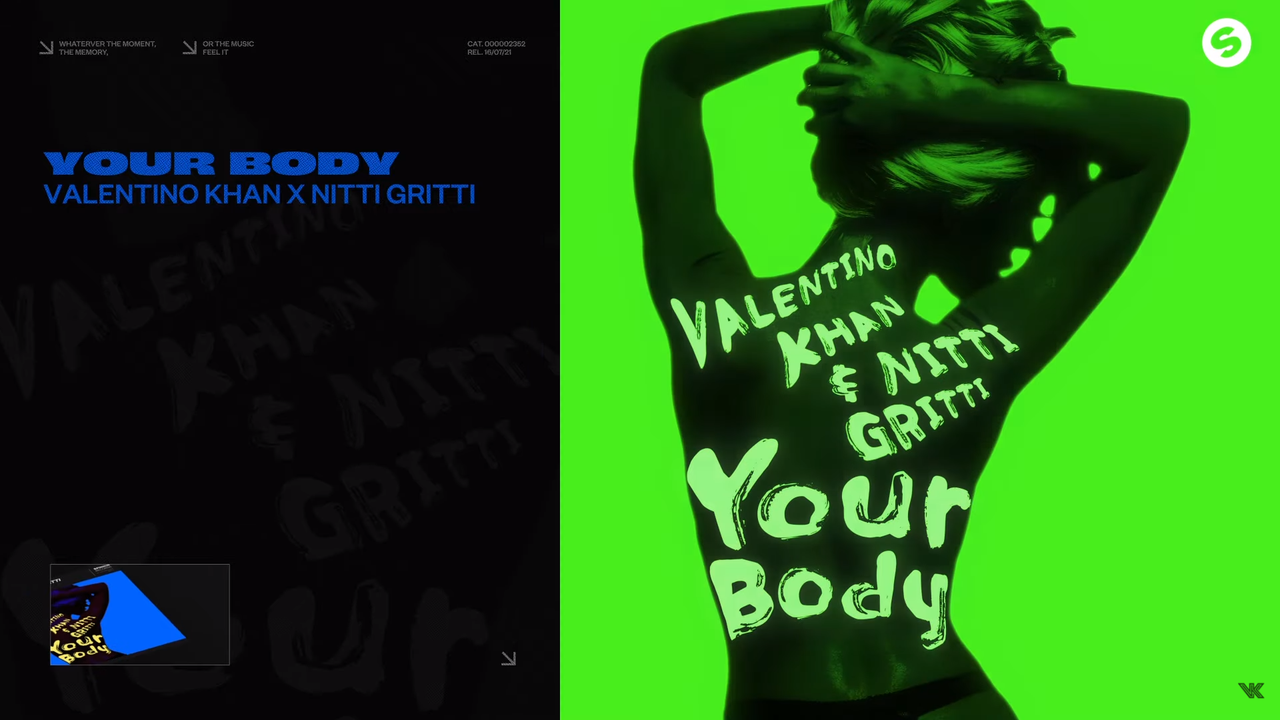 Listen to Valentino Khan and Nitti Gritti's new song called "Your Body", available on all platforms. The track is, already gaining popularity on TikTok. Released under Spinnin' Records. #sotdEDM
Are you ready to move your body? That's exactly what producers Valentino Khan and Nitti Gritti had in mind when they cooked up their latest collaboration, called "Your Body". This song slaps, and it just gets better as you continue listening. The 2nd drop is ridiculous.. you'll see why myself and the commenters below had to reference it. Enjoy the official audio, released by SpinninRecords, hopefully we will get a music video for this track.
TikTok users have really taken a liking to this song and content creators are using it for their videos, which are going trending – only helping to fuel the fire behind "Your Body". You can use this sound for your next video and see if it helps you get more views and followers. This will be the third song for that goes viral for Nitti Gritti on TikTok, congratulations. Make sure you check out both of these producers and their catalog's of music.
Here's what the supporters are saying about "Your Body" by Valentino Khan & Nitti Gritti:
You can support Valentino Khan x Nitti Gritti by downloading or streaming their music, and by following them on their social networks. If you enjoyed what you just heard, share the song with your friends! #ValentinoKhan #NittiGritti #YourBody
(Visited 9 times, 1 visits today)